SSA
or
same-sex attraction
begins as a silent affliction, shocking its victims, covering them in shame, and forcing them to suffer alone in the dark. One after another of these souls, finding little or no help, are too easily sucked into a whirlpool of politically correct lies giving them the pseudo-identity of a homosexual.
Understanding the
causes
is an essential element in overcoming
unwanted
same sex attraction
.
Many environmental factors contribute to the development of SSA, and researchers agree that no one thing is responsible. Rather, a conspiracy of factors come together in the right amount and at the right time to divert sexual desires to unmet emotional needs. While each person's background is different, the emotional wounds, which led to same-sex attraction, can often be identified and healed. Check our
education page
to find out more about the
causes of same sex attraction disorder
.
The Sorrowful Heart Society reaches out in prayer to those struggling with unwanted SSA or same sex attraction. Our members include Christian parents & friends of those who experience SSA, ex-gays and those with unwanted same sex orientation. Every member has committed to praying daily for homosexuals and those who experience same-sex attraction. Please join us in prayer and love.

So What Causes Same-Sex Attraction?
United in Prayer for those with unwanted SSA
You can
PLEDGE
to join us in daily prayer or request prayer for someone with SSA.
Pray Once a Day for SSA
We care at Sorrowful Hearts for those with Same Sex Attraction! Join our Sorrowful Hearts in prayer for those who struggle with attractions to the same sex. Send an email by clicking the link and use our Contact Us form to write to us.
Pray
Once a Day for SSA
Why form a Society?
The simple answer is that there is strength in numbers. Today there exist all manner of prayer and support groups for families who battle things like cancer, drug or alcohol abuse, or mental illness. For people of faith, prayer is the first line of defense and finding people to help pray for your loved one is natural. But for families who have a loved one who experiences same sex attraction or who identify as a gay, it is much more difficult. Many feel embarrassed, full of shame and guilt. Often times they have very legitimate fears of prejudice and rejection from members of their own family and church - the very places most people turn for comfort and prayer. Many SSA families carry their burden alone, silently suffering, hiding their 'big dark secret.' Forming a Society of Sorrowful Hearts is one way to help them.
Who should join Sorrowful Hearts?
That's easy! Everyone who feels called. Sorrowful Hearts are hearts united in prayer for children afflicted with unwanted same sex attraction, for all gay identified men and women, and for their families.
The Society consists of Christians, all willing to say at least one prayer every day for those on the Sorrowful Heart's Prayer List and for all homosexuals and gay identified persons.
Why should I pray?
The best reason is also the most compassionate.
Homosexuals and those suffering unwanted SSA need your prayers.
Many of the individuals here and on SSA Hope Prayer List have no one to pray for them. The sad fact is in many churches, the subject of homosexuality and same sex attraction are off-limits, or at least off the radar. People are ignorant of the facts of the origins of same-sex attraction.
Many believe that gays and homosexuals have chosen to be gay and have the power to change.
THEY DON'T, not without prayer, not without compassionate help, and certainly not without Christ! In the history of Christianity, Christians were always willing to help the missions. They were excited about spreading the Gospel to the four corners of the world. They prayed with zealous fervency for the souls of pagans who sadly did not know Christ. That same fervency is needed today to help homosexuals, gays, and all those who experience unwanted same sex attraction.
We Need PRAYER MISSIONARIES For SSA.
Won't you join us and
TAKE THE SSA PRAYER PLEDGE!
It's simple. It costs NOTHING - but a minute or two of your time everyday.
It takes nothing - but a firm and generous heart committed to helping bring souls to freedom in Christ. We will even send you a prayer magnet for your fridge as a reminder to pray with us daily.
Just ask
.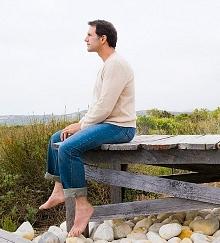 Click here for a discussion of the
Spirituality of SSA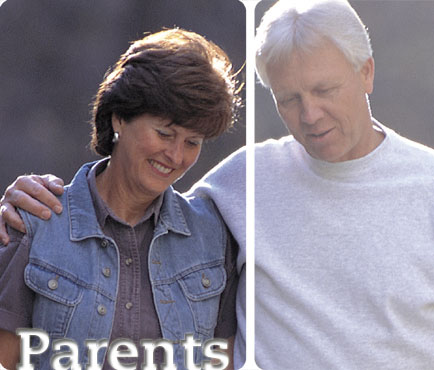 Are you a parent of child with same sex attraction? Get started on a positive path for help and support. Cick on the link for help.
Sorrowful Hearts Parents
"The good news is that SSA is preventable and treatable and that, given God's grace and proper counseling , chastity according to one's state in life is possible."

The Catholic Medical Association Homosexuality & Hope.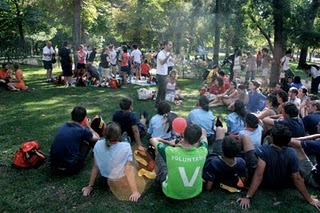 Sorrowful Hearts for Same Sex Attraction works to dispel myths about homosexual attractions and their origin, helping those who experience unwanted same-sex attraction find prayer, education and support. Email us any questions you have, and we will do our best to aid you in your search for HELP, INFORMATION OR PRAYERS.
Move beyond the confines of the homosexual label to a more complete identity in Christ.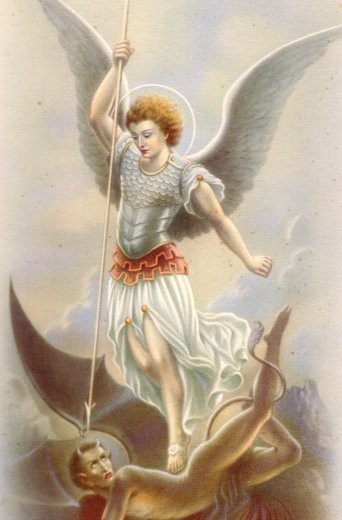 Help Us Pray for Homosexuals, Gays, and those who experience SSA
---
---

Sorrowful Hearts Pray Daily for those who experience SSA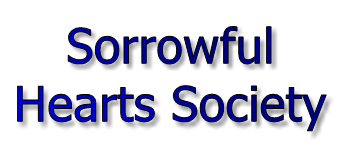 Sorrowful Heart Society for SSAD works to dispel myths about homosexual attractions and their origin, helping those who experience unwanted same-sex attraction find prayer, education and support.